Product development and sales of raw (non-shiozo) mosuk using Miyakojima Mozuk
We have developed "Green Mosuk" as a new product using the raw Miyakojima Mokku that does not salt.
Green Mosuk has opened up the market for Miyakojima Mozuk as a food targeted at consumers who want mozuk that doesn't taste like salads, and consumers who care about their health.
Certification Date: Heisei 20 September 19, Serial Number:3-20-015

【Cooperation】
Small business person:西光エンジニアリング株式会社
Agriculture, Forestry and Fishermen:宮古島漁業協同組合
Support agencies, etc.:静岡県商工会連合会、地域活性化支援事務局

【History】
西光エンジニアリング(株)in the mosk processing and sales of Miyako Island for a long time.宮古島漁協we have a deep connection with our reliable sales channels, sales know-how, and cleaning, sorting and drying technologies for seaweed.宮古島漁協has mosuk aquaculture and sorting know-how.
In this project, we have decided to start cooperation and cooperation by utilizing the management resources of both companies.


The fresh mosuk is greened and frozen by heat sterilization.

【Features】
A vivid green shines by boiling it.
You can expect the effect of visually coolness.
It is thawed and eaten smoothly in salad and noodles.

Expected economic effects
◆Sales of new products (Fy24) 750 million yen
◆Number of new job creations associated with this collaboration: 10
Heisei 24, collaboration body
◆Establishment of local brand "Miyakojima Mozuk": "Miyakojima Green Mozuk"
New Collaboration Business
Development and commercialization of paper tubes, scallop stools, and mosuk drying methods using hot air drying and microwave heating
Certification Date: July 19, Heisei 19, Volume Number:3-19-098
Business Overview (Novelty, Marketability, etc.)
・Microwave heating is used in combination in the drying method in the paper tube manufacturing process, enabling drying in a short time.
・The drying method used in combination with microwave heating is applied to the drying of scallops and mok, shortening the drying time, yield is good, and hygienic processing was realized. In addition, this device makes work more efficient.
・There are about 85 manufacturers in Japan that require paper tube dryers, and more than 250 in factories.
・The production volume in Japan is next to China, and it becomes 530,000 tons per year about the scallop.
・There is a production of 20,000 tons per year in Okinawa Prefecture, and there are more than 25 companies that have more than 10 processors and are considering drying.
・We are also considering selling paper pipes and scallop dryers overseas.


【Business Promotion System】
【Composition of cooperative body】
Installation design and development
Assembly and manufacturing
♦Technical provision
Logistics developed from the new collaboration plan
Reduction of dryer transportation costs by utilizing reverse logistics

藤枝市農商工連携・6次 産業化ネットワーク連携事業
Fujieda tea project to do something
西光エンジニアリング(株)は、
SHIZUOKA SDGs Action!
を申請中
With the aim of increasing the production of Fujieda tea, cellulose nanofibers for food derived from Fujieda tea (CNF)We plan to develop new tea products and beverages using, commercialize them in 2019, and launch them in 2020.
プロジェクト設立日:令和1年4月2日
[目的]

地域を活性化して

茶の都

"

藤枝"

を復興することにより、藤枝市中山間部の傾斜茶園で拡大する放置茶園の増加に歯止めをかけます。
Cooperation with seven companies, including major beverage manufacturers, tea farmers in Shizuoka Prefecture, and tea machine manufacturers
Cooperative Projects
西光エンジニアリング
(
株
)
は2018年に承認を受けた「地域経済牽引事業計画」をベースに、CNF濃縮装置、緑茶由来CNFの製造装置の開発をしました。
CNF for foods derived from green tea is said to be expected to have effects such as the continuation of the fragrance.
However, since the fiber length of green tea becomes shorter when nano-sized, it was necessary to devise such as making rough tea a long fiber length.
In order to promote production facilities and product development in the future, we are working on new product development by utilizing various subsidies, such as 5 million yen, in edible CNF research from the Shizuoka Industrial Promotion Foundation.
藤枝茶の有効活用


   2

番茶以降の茶葉の有効活用
2019
年4月5日(金)茶の都藤枝を目指し、藤枝茶の関係者が一堂に会す藤枝茶を何とかしようプロジェクト(以下、藤枝茶プロジェクト)を設立した。
藤枝市の商品づくりを目指し、
ふるさと名物応援宣言で掲載されている
減圧発酵茶
や、
藤枝茶を原料とする
緑茶由来の食品用CNF
、
高齢者水分補給用
トローリ藤枝茶
、
これらの研究開発に取組み、作業を進めている。
藤枝プロジェクトの最終的な目的は地域を活性化して茶の都 "藤枝" を復興することで、
2番茶以降の下級茶の有効活用が課題である。
この事業で商品化するフレーバー藤枝緑茶は、主として藤枝茶の下級茶の有効活用を目指すものであり、藤枝茶プロジェクトのメンバーが集結して商品化を行っていく。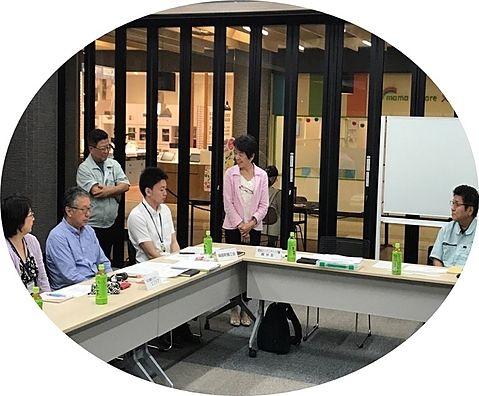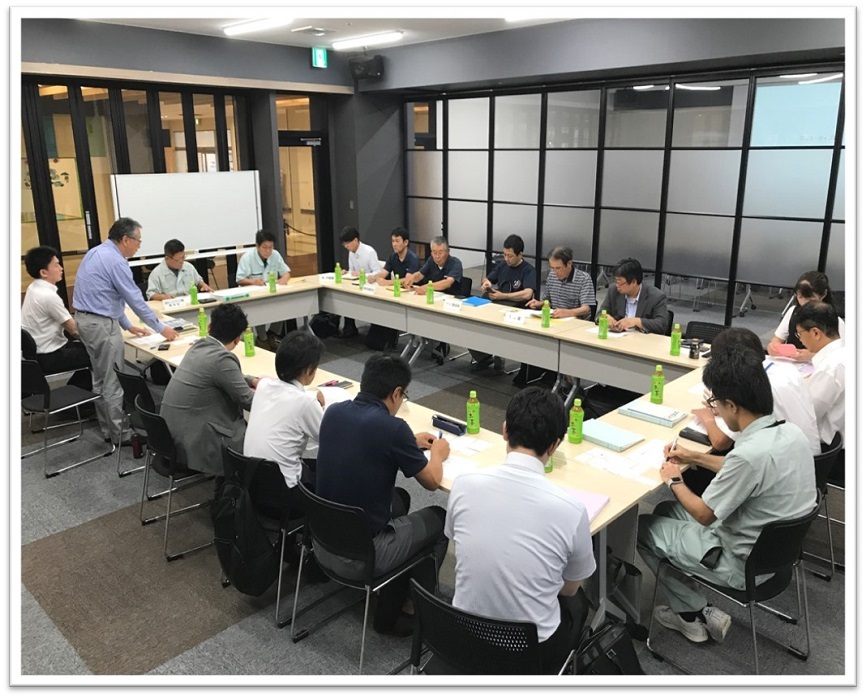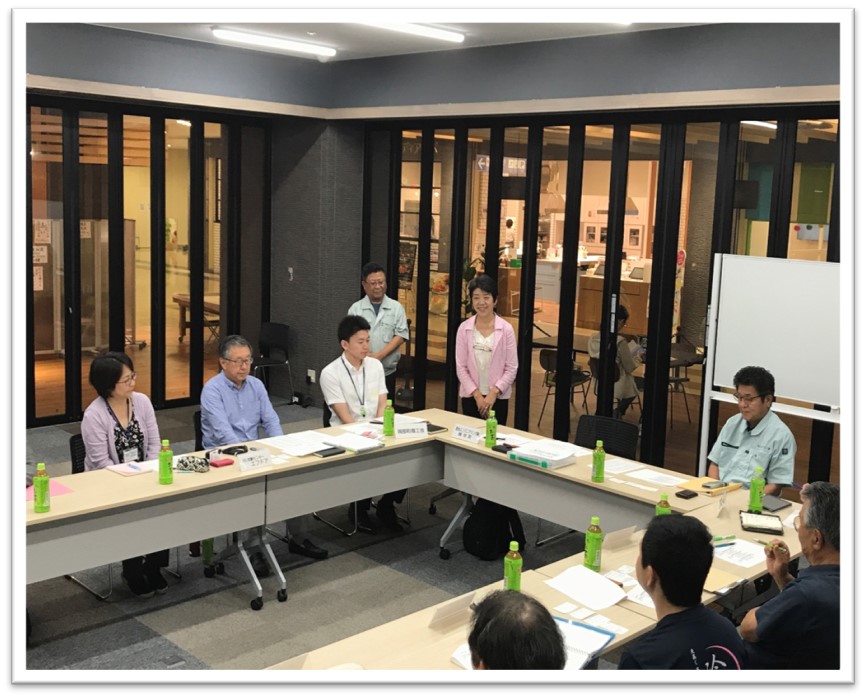 藤枝緑茶月桃の研究開発
及び月桃を主体にしたフレーバーの研究
フレーバー藤枝緑茶・月桃
藤枝茶と宮古島に自生する薬用植物のフレーバーのコラボ商品で、緑茶や薬用植物が保有する成分のすべてを摂ることができる粉末包品。
コスト低減のため平袋入りの簡易包装とする。
藤枝市と友好都市である宮古島市には、月桃(サニン)や長寿草(ボタンボウフウ)、レモングラスなど自生する薬用植物が多いことに注目し、これらをマイクロ波で乾燥した乾燥粉末と、藤枝茶の粉末をブレンドしたフレーバー緑茶を試作。藤枝ではホットで、宮古島ではアイスで試飲したが、いずれも結果は好評であった。
本事業では、宮古島に自生する薬用植物の乾燥粉末を活用し、ジャスミン茶のような冷茶でも香りが強く、色が鮮やかな純国産の
フレーバー藤枝緑茶
を商品化し、このような茶を好んで飲用する宮古島から発信し、沖縄県をはじめ、東南アジア、台湾などの国々に向けて販路拡大していく。
1)色と香りの良いフレーバーの加工方法を研究。
・生茶の乾燥品と蒸してからの乾燥品を比較する。
・洗浄および殺菌を兼ね、湯蒸しのフラーバーに最適な蒸し条件を決定する。
2)湯蒸し後の水切り方法を研究。
・短時間に水切りを行って、速やかに乾燥する必要があり、短時間に処理できる方法を検討。
This page has been automatically translated. Please note that it may be different from the original contents.